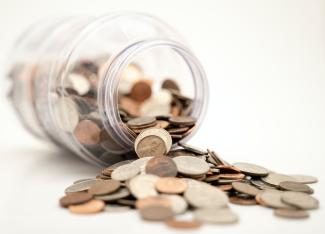 Ups and Downs of Online-Only Banking
The digital world has transformed professional industries in unique ways that would have been impossible prior to internet access. Doctors can monitor patients remotely, lawyers can offer counsel online, software can complete your taxes for you, and even financial investments can be made without any face-to-face contact. 
Since the web evolution in the 1990s, traditional banks have been developing digitized ways to deliver services with the goal of reducing operating costs. With advanced websites and more capabilities, internet-only banks also developed to rival brick-and-mortar banks. In a way, the act of banking online has mirrored the shift in general society to credit cards, services like PayPal, and financial mobile apps. Yet, similar to how cash still exists and can be incredibly useful, physical banks still exist—there is still a corner in the world for them.
According to a 2015 report by the American Bankers Association, 44 percent of U.S. adults prefer to use Internet or mobile banking as their main method of account management. 17 percent of bank consumers prefer to manage money by walking to a physical bank branch and talk with an actual person. Most regular people tend to use a mix of online and regular banks, as even community banks will have mobile site or app component. But, there's also the option of online-only banks with no physical location, which comes with its own benefits and detriments.
Pros  
Convenience factor - Most of the time going to a physical bank location is unnecessary and mildly time-consuming. Online-only banks are incredibly convenient. It means you access all of your account information at any time without waiting on lines. Of course, most physical bank locations offer this online banking capability as well.
Enhanced digital offerings - If a bank doesn't have to allocate substantial funding to physical branch buildings, they may dedicate more resources to building a superior online portal and mobile app. 
Winning Rates - As a result of low overhead costs, online-only banks can translate those savings into benefits like lower loan rates, no minimum deposits or balances, and high-yield checking accounts (to name a few). Be sure to read all the fine print and ask about common fees, penalties, and rates no matter what bank you're considering so you can save the most and avoid unnecessary and annoying charges.
Go for the Green. Online banking is good for the environment. It cuts down on paper, reduces gas emissions from not having to drive to a physical location, and eliminates the utility use associated with a physical branch.  
Cons
Absent ATMs - Online banks don't tend to have ATMS because they're, well, all online. This isn't an issue most of the time, but those few times you do need cash on hand you'll have to pay those pesky transaction fees. If you are going to go with an online only bank, try to find one that reimburses for such costs.   
Deposit limitation - Depending on your life situation you may need a physical bank location. Say you're a barista who takes home tips every day. You could keep it in your sock drawer, but that's probably not the best idea. Also, maybe your closest laundromat only takes quarters and you need to stock up on rolls of change. Having a physical branch for some of those mundane, but important tasks is sometimes necessary.
No face-to-face service - Sometimes you just really want someone to explain something to you directly, instead of over the phone or by web chat. With online-only banks you don't have that potential for when you really want or need it. Complex problems can sometimes need multiple minds on the issue. With an online bank that can be incredibly difficult…or even impossible given the situation. To counteract this as much as possible, choose an online bank with 24-hour customer service where you have the chance to speak with a real person (not a tele-robot).
Security flags - Just like the accounts in a traditional bank, online-only accounts are protected by the FDIC. Banks employ refined security and encryption software to protect personal information. But, like most things digital, banks aren't immune to malware, hackers, phishing, and other security threats. To mitigate longstanding damages be sure to check any potential bank's protections such as, what happens if your account gets hacked or there's an unauthorized charged.
In today's modern age of banking, there's a wealth of options to choose from if you're establishing a new account or considering transferring funds. Don't feel like you have to stick with one type of banking; when exploring online banking for the first time, it may make sense to go with a "hybrid" model. If you feel comfortable moving your savings to an online bank, you may be able to earn higher interest rates; but perhaps you keep your checking account, used for month-to-month expenses, at a physical bank that you can visit if needed. Investigate your options for the best possible checking, savings, and credit accounts given your personal situation; also consider elements like loans, mortgages, credit card offerings, etc.
Resources
http://www.investopedia.com/articles/pf/11/benefits-and-drawbacks-of-internet-banks.asp
http://www.businessinsider.com/online-bank-vs-traditional-banks-2013-5?IR=T
https://www.thebalance.com/pros-and-cons-of-online-banks-1289898
http://www.nasdaq.com/article/the-pros-and-cons-of-online-banking-cm386361
http://www.bhg.com/health-family/finances/tips/the-pros-and-cons-of-banking-online/
https://www.key.com/personal/online-banking/online-banking-advantages.jsp
https://www.nerdwallet.com/blog/banking/pros-cons-online-only-banking/
http://www.aba.com/Press/Pages/081115MobileBankingSurvey.aspx
http://money.usnews.com/money/blogs/my-money/2012/08/24/5-reasons-not-to-use-an-online-bank
http://www.doughroller.net/banking/online-vs-traditional-banking-which-is-better/
https://www.creditsesame.com/blog/savings/3-reasons-online-banks-are-better-than-brick-and-mortar-banks-and-one-reason-they-re-not/
http://www.investopedia.com/articles/personal-finance/060214/ebank-or-brickandmortar-bank.asp
*This content is developed from sources believed to be providing accurate information. The information provided is not written or intended as tax or legal advice and may not be relied on for purposes of avoiding any Federal tax penalties. Individuals are encouraged to seek advice from their own tax or legal counsel. Individuals involved in the estate planning process should work with an estate planning team, including their own personal legal or tax counsel. Neither the information presented nor any opinion expressed constitutes a representation by us of a specific investment or the purchase or sale of any securities. This material was developed and produced by Advisor Websites to provide information on a topic that may be of interest. Copyright 2023 Advisor Websites.