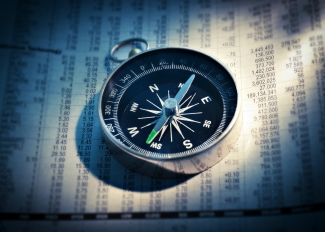 Actions when Considering a Separation or Divorce
Overview:
If you're contemplating a separation or divorce, you certainly have a lot on your mind. Apart from the very emotional impact of separating from a partner, there are many financial and practical matters to consider as well.
Divorce is not just an end of a marriage, but also the legal separation of the life you built together. Finances can be an important aspect of the process and it's critical that you take some basic actions early in the process to protect yourself and your financial future.
Non-financial Actions
Make sure that you have a secure way to communicate with your attorney, financial advisor, and anyone else who may be assisting you with your divorce. This includes:
Private email address - make sure that you have an email address that is not shared with your spouse or controlled by your employer. If you don't have a private email, create one just for divorce-related communications.
Secure your electronic devices (phone, tablet, laptop, etc). Change your passwords if your spouse currently has access to your devices, and make sure not to save any sensitive documents in shared locations (like a shared iCloud account, OneDrive, DropBox, or other file sharing programs).
Financial Actions
One of the most important actions you can take is to ensure that you have access to money and credit upon separation. Additionally, you want to protect yourself from any debts that your spouse may incur after the date of separation, as well as keeping records of all existing accounts so that assets aren't hidden or spent during the divorce proceedings. Taking the following steps before and at separation can help protect your financial future, both during the divorce proceedings and after.
Establish a bank checking account in your name alone. Upon separation:

If you move any funds from joint accounts, take no more than half and save documents showing the account balance before and after the withdrawal. After moving the funds, you should not withdraw any additional funds from the joint account until you've consulted with your attorney. If you feel that your spouse already withdrew more than half of the account, ask the bank for recent account statements and transaction reports to give your attorney.
Immediately stop any personal payments going to or coming from the joint account. This includes automatic paycheck deposits from your employer, as well as recurring monthly payments on any bills that you are personally responsible for. This may include credit cards in your name alone, gym memberships, monthly subscriptions such as streaming services, and any other services that are your responsibility. Redirect your paychecks to your personal account.

Apply for a credit card in your name alone. Preferably, use a company that provides credit monitoring services. This way, you will be alerted if your spouse tries to open any new accounts in your name.
If possible, pay off any outstanding debt on joint credit cards and close them. If the separation is amiable, you and your spouse can do this together from your joint bank accounts prior to dividing them. Paying off joint credit cards and closing the accounts will help prevent arguments during the divorce proceedings about who incurred the debt after separation.
Request a copy of your credit report (you can request a free report every 12 months). Keep this safe to show what accounts and debts were open at separation.
Gather details on all existing accounts, such as savings, retirement accounts, investment accounts, insurance, and debts. This includes any accounts that are held in your spouse's name alone, as well as tax returns from the past three years. If possible, make copies of all recent account statements with balances.
Make copies of any existing wills and trusts or any other estate planning documents.
If you don't already keep a budget, start to track your monthly spending. This will help you establish a budget for your post-divorce life, which will be critical in making financial decisions throughout the divorce process and beyond.
There are many steps to take throughout the divorce process, and your attorney will offer additional advice specific to your situation. However, these initial steps will help you secure yourself and your finances.
Information contained in this piece is for informational purposes only and is not intended for the purpose of legal advice. Lucas Group Financial Advisors, Regal Investment Advisors, and Regulus are not attorneys or legal experts. Before acting upon anything contained in this piece, please consult with your outside, independent legal council.
Securities offered through Regulus, LLC. Member FINRA/SIPC. Investment advisory services offered through Regal Investment Advisors, LLC, an SEC Registered Investment Advisor. Registration with the SEC does not imply any level of skill or training. Regulus and Regal Investment Advisors are affiliated entities. Lucas Group Financial Advisors is independent of Regulus and Regal Investment Advisors.